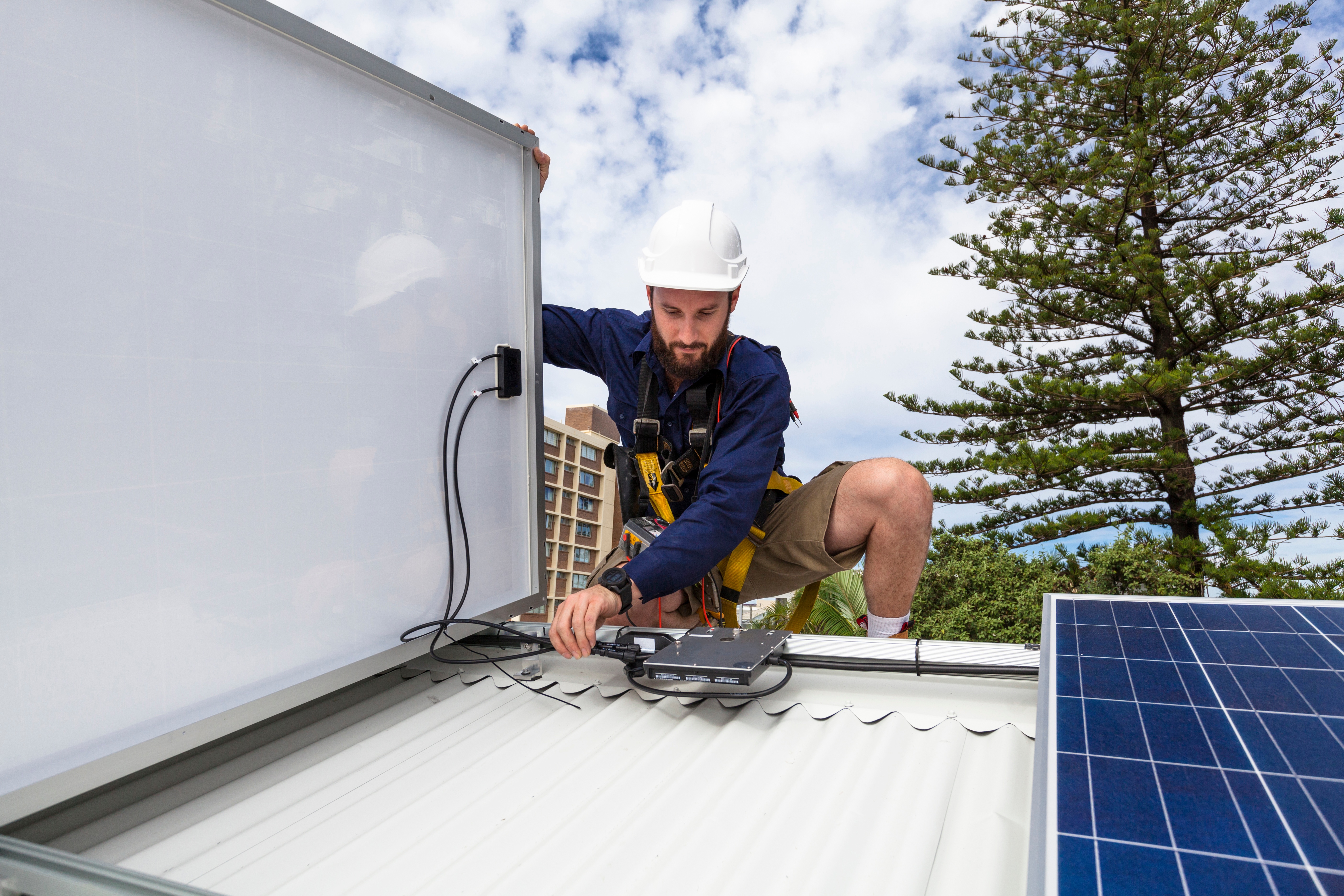 As you build the home you've always imagined, you're likely thinking about a lot... such as how your family will use and grow within the space, and what changes might suit your evolving lifestyle as the years go by.
If part of that vision is a sustainable, budget-friendly solar energy setup, the right time to talk to solar power consultants is now. By taking care of the solar energy fundamentals in the beginning, while your home is still in the design phase, you stand to save lots of time, money and effort.
Get the early-stage details settled and your solar setup should go off without a hitch. As you seek to make your future home solar-ready, here are three important pieces of advice.
1. Think through how you'll incorporate passive solar energy.
'Passive solar design' means laying out and positioning your new home in a way that naturally maximises the use of the sun's energy throughout your indoor space, season after season.
This way, you'll use the energy generated by your solar panels more efficiently, and your home will be set up for the most comfortable airflow and temperatures, whether during hot summers or chilly winters.
While you're still drawing up blueprints, there's plenty of time to incorporate passive solar design. See if you can have your home built in a north-facing orientation, which will increase your rooftop photovoltaic (PV) panels' exposure to sunlight.
You might also consider building in double-glazed windows which will keep the sun's warmth inside your home, as well as modern heat pump water heaters, which run at up to 90% less cost than conventional water heaters.
Already in your dream home? Find out how much you could save by installing solar panels here.
2. Talk to solar experts as soon as possible.
If solar is on your mind for your new build, you'll want to get experts involved right at the very beginning... if possible, as soon as you're settled on the idea.
Experienced solar energy consultants can ensure your home is pre-wired for solar panels, should you decide not to have them put in straight away. This saves the costs and inconvenience if you need to tear down regular electrical wiring later.
Also, with early expert involvement, you could have solar-ready meters installed and network approvals done so that when you're ready to install, everything is in place.
However, if you do want to install the panels during construction, you can have it done as your roof is built, sparing scaffolding costs that a future setup might require.
3. Put your safety first, and only rely on professional installers.
Your safety matters. That's why you'll only want to go with solar experts that are proven, experienced professionals at what they do.
Going with a premium solar energy service is the only way to make sure your solar panels are properly arrayed and secured, so they won't lift up or fly off the roof in heavy winds and potentially injure you or others. Plus, you'll ensure that you have all the proper wiring, which minimises the risk of electrocution or sudden power failures.
With a new-construction home, don't put your family's safety and comfort on the line by going with inexperienced solar installers. Talk to the professionals at World Solar from the start. We will create a custom solar array that gives you the biggest utility savings and highest efficiency possible.
For your new-build house, getting the right solar system means talking to the right people, early and often. By allying with solar experts as you break ground, you can design your home around energy efficiency, you'll save days and weeks by getting technical details and approvals out of the way, and you'll see quicker returns on your solar investment.
Early solar preparations will translate to big savings as you build an environmentally-healthy, happy place to call home.