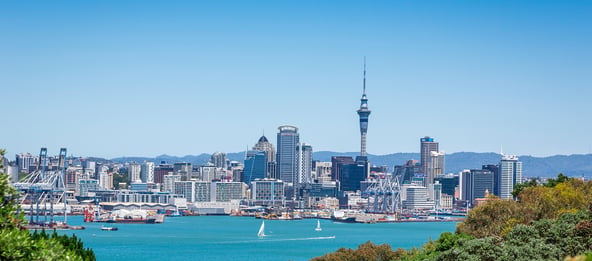 A recent NZ Herald article* revealed an amazing and valuable new tool, that allows Aucklanders to estimate how much solar energy their roof could generate.
This is a hugely positive step for solar energy in New Zealand, and just emphasises how popular and viable this energy option can be for home owners.
Solar can be a great option for all homes and now you can find out just how much energy your Auckland home could be making from the sun!
With a proudly Kiwi origin, Auckland University researchers are the brains behind this innovative tool, which enables users to zoom in on their rooftop for a colour-coded view of its solar energy potential. It works by using information from a model developed by Dr Kiti Suomalainen last year, which maps out the best places in Auckland to gather solar energy.
This was built this using Auckland Council's LiDAR data - collected by planes emitting light pulses and timing how long the reflected pulses took to return to the aircraft.
This information has then been used to develop an online calculator that crunches the solar rooftop potential of half a million Auckland buildings down to one square metre, factoring in things like the roof's slope, aspect, and shade from surrounding buildings and trees.



Solar usage is growing at a rapid rate annually in NZ, with our total installed solar capacity rising an impressive fivefold between 2014 and now. And in Auckland, the Council have recognized this need for more solar generated energy and have "a goal of 970MW installed capacity of solar photovoltaics by 2040". This is in line with their low-carbon target of powering the equivalent of 176,565 homes with the sun.
This tool and the demand for its development shows that solar energy is a very real and feasible energy option, and for Aucklanders, gives the option to see just how it could perform in your situation and measure just how much energy could be generated.
After you've used the tool and seen how much solar energy you could be producing, for a more detailed breakdown of how much money you could save by installing solar, why not try out our own Solar Savings Calculator?


*Reference: How much cash could a solar panel save you? (NZ Herald)