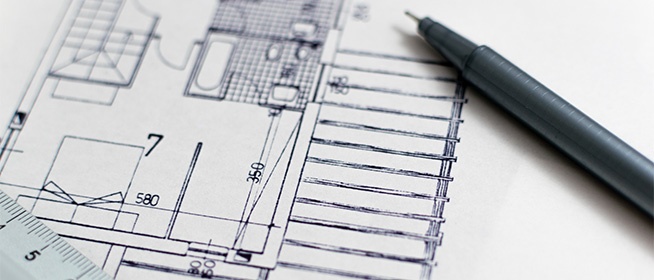 Building a new home can be one of the biggest life changes. Whether it's building or renovating your forever home or taking that next step up the property ladder; there will be many choices and decisions to make.

With power prices increasing 152% when compared to 2006 and a desire from home owners to reduce their environmental footprint there is an increasing movement to build sustainable, energy efficient and environmentally friendly homes.
It's important to consider energy consumption when planning a new build. Energy efficient building design plays a critical role in creating living environments that are comfortable, warm and healthy for the occupants. It will save you money in the long term and check all the boxes when it comes to sustainability.
When assessing energy consuming products for your home; think about the following areas:

Future power needs
Pre-wiring your home for future solar energy installation is an easy and cheap option. For under $500 you can pre-wire your home for solar installation at a later date, saving time on installation and improving aesthetics of retro-fitting solar.

Lighting
High quality LED lighting reduces your lighting energy consumption by up to 90% when compared to standard filament and halogen lighting.

Water heating
New technology heat pump water heaters can save 65% over conventional water heaters.

Heating
Heat pumps offer the most cost effective heating for large rooms. Electric pad and heat pump water heating systems can be combined with energy produced from a solar PV system give an efficient daytime storage system.

Appliances
Energy efficient appliances with 3 to 5 star energy ratings that have programmable start timers should be considered. These enable you to start the cycle when the power is at its cheapest.
Windows
Double glazing windows can halve heat loss and reduce condensation. They will also reduce outside noise, but still let in as much sunlight as a single glazed window.
Renewable energy
You can save up to 70% on a standard family power bill when you combine smart technology choices with the installation of a solar PV hybrid system. It makes sense to consider solar power as part of your investment.
House orientation
If you can choose the positioning of a new house, choose a north facing direction to maximise sunlight.
Insulation
New Zealand building codes now require a minimum insulation standard which retains the sun's warmth. Complement with airtight doors and windows, and if installed correctly, can ensure a constantly pleasant indoor temperature.
---

Get in touch with the World Solar NZ team to get an obligation free analysis and solar installation quote for your new home. Phone 0800 876 527 or email us.